John F. Morreale founded the firm, now known as Morreale, Brady, Malone & Palmer, P.C., in 1971. John's practice included Relocation Law, Real Estate Law, Corporate Law, and Estate Planning.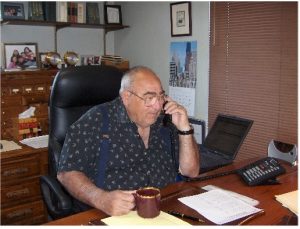 John launched his career as a solo practitioner in 1971, focusing on relocation real estate and corporate law, as well as estate planning services. Since then, John's vision to create a firm offering best in class services for its clients has blossomed into a family of three companies: Morreale, Brady, Malone & Palmer, P.C. (MBMP),
Morreale Real Estate Services, Inc. (MRES), and Global American Title Agency, Inc. The companies currently have offices in Glen Ellyn, Illinois, and in San Antonio and Dallas, Texas and provide relocation services throughout the United States, Canada, and Puerto Rico.
At his core, John loved his career, and was happiest when connecting with and helping others. "He was a mentor to millions—not only to me, but to countless others across the legal and relocation industries," said his son, John C. Morreale, President of Morreale Real Estate Services, Inc. "He absolutely loved his work and made it so everyone else enjoyed being at work, too. He was loved by all."
"One of the best things about working with John was that he made everyone feel welcome and accepted them for who they were," said Joan M. Brady, Managing Partner of Morreale, Brady, Malone & Palmer, P.C. "People come here [to work] and they stay because of John and the atmosphere he created."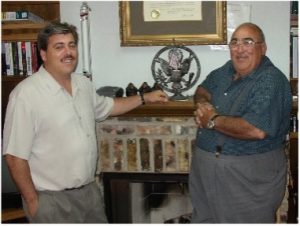 In addition to mentoring, John was passionate about giving back and was known for his big heart—giving freely and generously to anyone in need, at times not even billing people for his legal services—instead, simply wanting to use his skills and career for a good cause.
Proud to be a first-generation college graduate of Loyola University (1961) and Northwestern University Law School (1965), John was also a passionate lifelong learner. He was licensed to practice law in Illinois, Texas and Michigan, and in 2002 was admitted to the U.S. Supreme Court Bar.
Throughout his 50-year career, John received various honors and awards from local, national, and global organizations, including two from Worldwide ERC®, the relocation industry's trade association, for his many contributions to the relocation industry. He was also a longtime member of the association's Public Policy Management Committee.
John F. Morreale passed away Friday, February 26, 2021, and will forever be remembered and loved by Morreale, Brady, Malone and Palmer, P.C.